(palisades people) Sunday Symposia: The Quack's Daughter and The Charmed Line
Sunday, September 30, 2018, 4:30 - 6:00 pm at the Tappan Manse Barn

Greta Nettleton, Palisades Resident, local author, and recipient of the Library Association of Rockland County's 2018 Book of the Year Award, will discuss The Quack's Daughter, an entertaining tale about a spirited, bi-sexual Victorian college girl named Cora Keck, filled with unexpected insights about real life at Vassar during the Gilded Age. Ms. Nettleton, a 2017 fellow at the Virginia Center for the Creative Arts and a featured speaker for the University of Iowa History of Medicine Society, will also share new material from her forthcoming book, The Charmed Line, about the life and career of Cora's controversial mother, Mrs. Dr. Rebecca J. Keck. Nyack author Bethany Ball (What to Do About the Solomons) will join in for a conversation about The Quack's Daughter and the writing process.

Tickets: $10 ($5 STUDENTS) at the door to benefit the Palisades Free Library.
This program will be held at: Tappan Manse Barn, 32 Old Tappan Road, Tappan, NY.
---
(palisades people) Sunday Symposia: Silencing the Bomb with Dr. Lynn Sykes
Sunday, January 21, 2018, 4:30 - 6:00 pm at the Palisades Community Center

Palisades resident Lynn Sykes is Higgins Professor Emeritus of Earth and Environmental Sciences at Columbia University's Lamont-Doherty Earth Observatory. Renowned for his contributions to the science of seismology, especially plate tectonic theory, he has dedicated his career to halting nuclear testing and is a key figure in the formation of the Comprehensive Test Ban Treaty. In this talk Dr. Sykes will be discussing his new book, Silencing the Bomb: One Scientist's Quest to Halt Nuclear Testing, in which he tells the inside story behind the quest for disarmament.

Tickets: $10 ($5 STUDENTS) at the door to benefit the Palisades Free Library.
This program will be held at: Palisades Community Center, 675 Oak Tree Road, Palisades, NY
---
(palisades people) Sunday Symposia: Altered Traits with Daniel Goleman
Sunday, December 10, 2017, 4:30 - 6:00 pm at the Tappan Manse Barn

Palisades resident and internationally known psychologist, science journalist, and New York Times bestselling author, Daniel Goleman is credited with introducing the world to the revolutionary idea of emotional intelligence, a concept which has transformed how people think about ability, leadership, and success in business.

In this talk he will discuss his latest book, Altered Traits: Science Reveals How Meditation Changes Your Mind, Brain, and Body, in which the award-winning writer, along with co-author Richard Davidson, uses cutting–edge research and current data to show the truth about what meditation can really do, and how to derive the greatest benefits from the increasingly popular practice.

Tickets: $10 ($5 STUDENTS) at the door to benefit the Palisades Free Library.
This program will be held at: Tappan Manse Barn, 32 Old Tappan Road in Tappan, NY.

A recording of the event is available on the library's YouTube channel.
---
(palisades people) Sunday Symposia: The Hostage's Daughter
Sunday, September 17, 2017, 4:30 pm at the HNA Premier Conference Center

Sulome Anderson, former Palisades resident, conflict reporter, and daughter of one of the world's most famous hostages, Terry Anderson, will discuss war, journalism and politics in this talk based on her eye-opening memoir, The Hostage's Daughter: A Story of Family, Madness, and the Middle East.

In 1991, six-year-old Sulome met her father for the first time. While working as the Middle East bureau chief for the AP covering the long and bloody civil war in Lebanon, Terry was kidnapped by a Shiite Muslim militia associated with the Hezbollah movement. Years later Sulome investigated her father's kidnapping for her memoir.

Offering an intimate look at the effect of the Lebanese Hostage Crisis, this event is recommended for anyone interested in international relations and America's role in its fate.

This program will be held at the: HNA Palisades Premier Conference Center, 334 Route 9W, Palisades, NY 10964. There will be a $10 ($5 for students) charge at the door to benefit the library.

A recording of the event is available on the library's YouTube channel.
---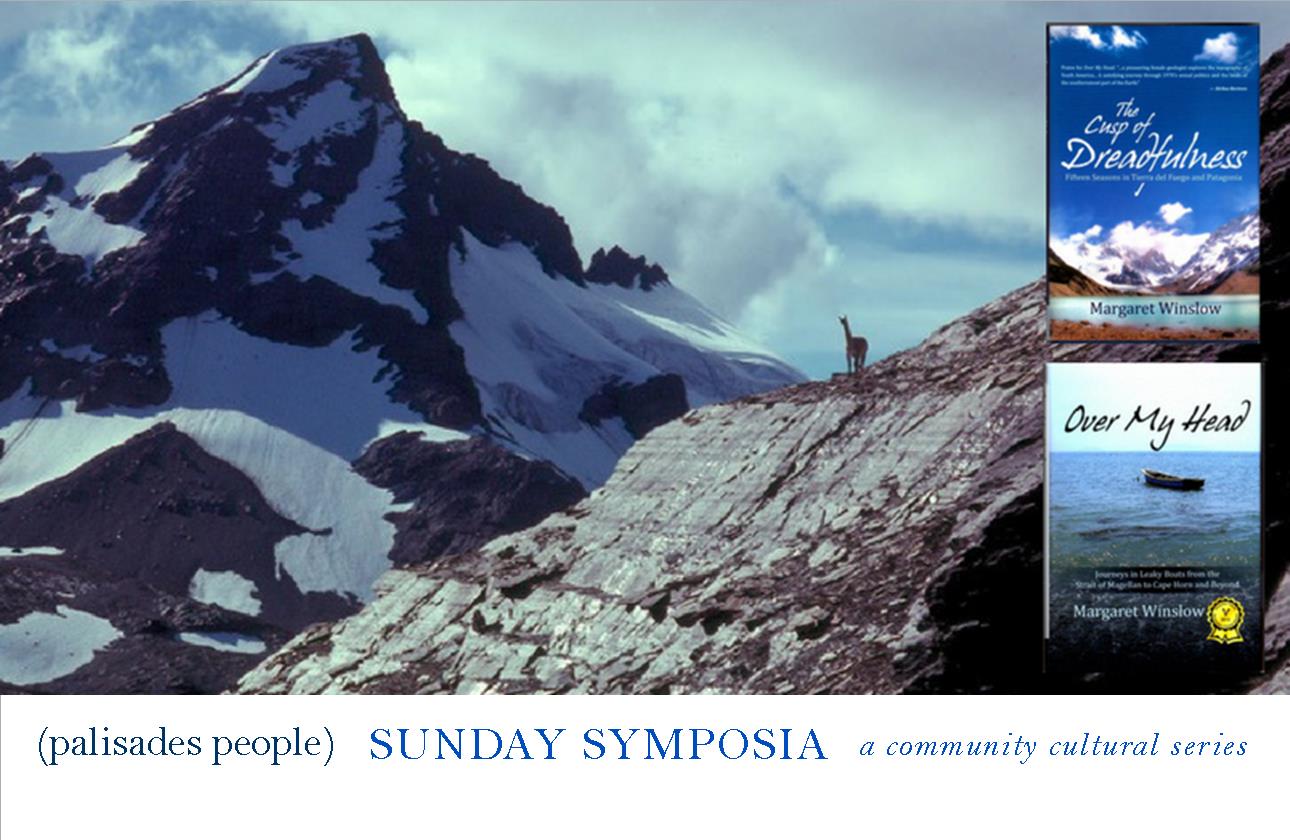 (palisades people) SUNDAY SYMPOSIA: I'll Never Leave This Place Alive
Sunday, May 7, 4:30-6:00 pm at the Palisades Community Center

I'll Never Leave this Place Alive: A Pioneering Female Geologist Explores South America and the Shifting Landscape of Women in the Sciences

Travel memoirs to exotic regions infrequently feature women as protagonists, rarely combine laugh-out-loud misadventures with insights about the pioneering efforts of women to enter the almost exclusively male branches of field sciences.

Margaret Winslow is a field geologist with over thirty years of wilderness experience and the award-winning author of Over My Head: Journeys in Leaky Boats from the Strait of Magellan to Cape Horn and Beyond (2012) and The Cusp of Dreadfulness (2016). Margaret's book is like Cheryl Strayed's Wild and Darwin's Voyage of the Beagle, but set in a dictatorship located at the tip of South America during the turbulent 1970's through 1990's.

This program will be held at: The Palisades Community Center, 675 Oak Tree Road, Palisades, NY. FREE ADMISSION. Registration is requested.

This symposium is made possible through a generous donation from the estate of Dorothy S. Davis.

---
SUNDAY, OCTOBER 11, 2015 @ 4:30 PM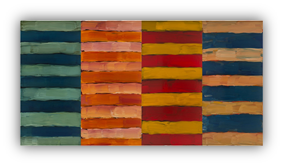 Palisades resident Sean Scully is one of the world's leading abstract painters. The artist, represented in the collections of the MoMA, MMoA, and Tate Museums and twice nominated for the Turner Prize, will present his work and discuss his career in a conversation with Ken Carbone, the Co-Founder and Chief Creative Director of the Carbone Smolan Agency. Tickets ($10 for Adults, $5 for Students) are required. Please stop by the library or call 845.359.0136. This program will be held at: the IBM Palisades Executive Conference Center, 334 Route 9W, Palisades, NY.
---
Animated Palisades People
December 12, 2013

Jerry Lieberman is a designer, director and producer of animation and mixed media. His work includes 2D animation, clay animation, combined live-action/animation and motion graphics. Jerry was born in Atlantic City, NJ, and while he was an art student his summer job was drawing caricatures on the famed Million Dollar Pier. He graduated from the Philadelphia College of Art, moved to NYC and started working in film and television. In 1968 Jerry was a co-founder/partner of Ovation Films, an animation and live-action production company. He started his own Manhattan-based studio, Jerry Lieberman Productions, in 1977. Since then Jerry has created and directed hundreds of award-winning commercials, music videos, corporate films and educational/entertainment projects.

Jeremiah Dickey has been creating fine hand-drawn animation for television and film since 1997, working both independently & in cahoots with several NYC studios. Since 2001, he has frequently collaborated with filmmaker/animator Emily Hubley, creating animation for many films and documentaries, including William Kunstler: Disturbing the Universe (2009), The Toe Tactic (2008, as Associate Producer) and Everything's Cool (2007). In 2012 Jeremiah started producing animation for TED-Ed, an educational initiative of the TED Conferences. His short films include Ideation (2008) and Merman, currently a work in progress.
Hal Seeger (May 16, 1917 - March 13, 2005). Hal's career began at age 19 as a ghostwriter for the "Betty Boop" comic strip. Soon after, he went to work on the animated feature, "Gulliver's Travels" at Fleischer Studios. During WWII, Hal was in the Army Signal Corps, along with many other film professionals and from that point on, into the 1950's, he was a writer for live-action films, among them one with Cab Calloway. In the late 50's, Hal Seeger Productions opened in NYC, specializing in TV commercials. By the early '60's, he was producing cartoons for syndication and Saturday morning television, including ABC's "The Milton The Monster Show," and "Batfink." In later years, he won a Peabody Award for the syndicated animated political cartoon series, "Cartoon-a-torial" and then served as CEO of TODAY VIDEO INC. His son, David Seeger and daughter-in-law, Holly Seeger will be speaking about him at this event.


Robert Breer (1926-2011) Widely regarded as one of the 'founding members of the American avant-garde,' experimental animator Robert Breer is most well known for his films which combine abstract painting, line drawings, rotoscoping, 16mm and 8mm film footage, photographs, and 3D objects. A fixture of the New American Cinema, Breer pioneered a form of cinematic collage that used single-frame editing and whimsically chaotic imagery to play on the nature of perception and challenge the traditional narrative. Breer taught film and animation at Cooper Union in NYC from 1971-2001. He lived in Palisades from 1960-1979. His daughter, Sabelle Frasca will be speaking about him at this event.
---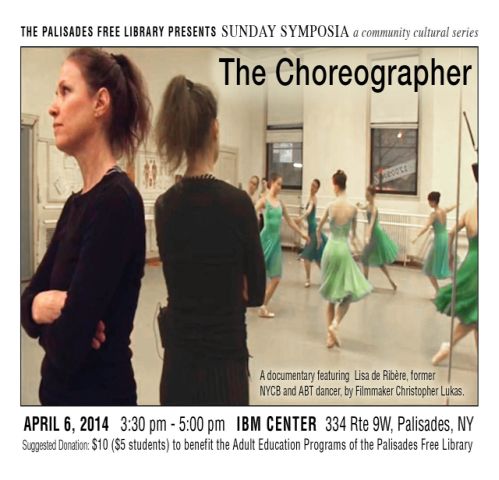 ---
November 6, 2011
Rick Cook is a founding Partner at Cook+Fox Architects, a firm devoted to creating environmentally responsible, high-performance buildings, including the LEED Platinum Bank of America Tower. Over the past 25 years as a New York City architect, he has built a reputation for innovative, award-winning architectural design. In 2006, Rick and Bob Fox joined with Bill Browning and Chris Garvin to form Terrapin Bright Green LLC., an environmental consulting firm committed to improving the human environment through public and corporate policy, environmental performance strategies, and green development.

---
Climate, Development and Health in Africa
MAY 15, 2011, 3:30 pm - 5:00 pm AT THE ESPLANADE AT PALISADES, 640 OAK TREE ROAD
Palisades resident and scientist, Judy Omumbo, of the Columbia University's International Research Institute for Climate and Society (IRI), takes us on a journey to Africa where scientists and doctors collaborate to save lives in a changing environment. Omumbo and her colleagues research the connections between weather and communicable diseases. Scientists collect and share information and data about climate change and its effects on the spread of illness with health authorities. By identifying the dangers, doctors can move to stop the spread of infection by reducing people's exposure to unsafe conditions that can lead to malaria, dengue, and meningitis.
Dr. Judy Omumbo is an Associate Research Scientist at the International Research Institute for Climate and Society (IRI). She is a graduate of Oxford University (PhD, 2004), Hebrew University, Jerusalem (Master in Public Health 1993) and the University of Nairobi (Bachelor of Dental Surgery 1987).
---
Journalism Today: What Can We Trust?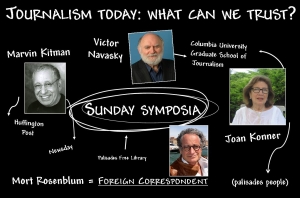 January 23, 2011
3:30pm - 5:00pm
At the IBM Palisades Executive Conference Center, Route 9W

Panelists will discuss different news outlets, their methods for gathering and producing information, and which ones adhere to the standards and ideals that traditional journalists learned to honor through their training and their organizations. Joan Konner will moderate.

Joan Konner is a Palisades resident and Professor Emerita and Dean Emerita of the Columbia University Graduate School of Journalism. She is an award-winning television producer, television executive, writer and editor.

Marvin Kitman is a former longtime television columnist for Newsday, and the author, most recently, of a book on Fox News Channel's Bill O'Reilly.

Victor Navasky is the former publisher and editor of The Nation, an author, a professor of journalism at the Columbia University Graduate School of Journalism and chairman of the Columbia Journalism Review.

Mort Rosenblum is a foreign correspondent, an author and a professor of journalism at the University of Arizona.
---
Rockland Writers: The Art of the Short Story Writers


November 14, 2010
3:30 -5:30 pm
At the IBM Palisades Executive Conference Center

An afternoon of spoken word, featuring short stories by Dorothy Salisbury Davis and David Means, performed by Darrell Larson, Annabella Sciorra and Mr. Means.

Dorothy Salisbury Davis has been called "a national treasure" and "one of the most admired writers of American mystery fiction." The author of the Mrs. Norris and Julie Hayes series, 13 novels and a short story collection, she holds the Edgar Allan Poe Award, mystery writing's highest recognition, as a grandmaster. She is also a founding member of Sisters of Crime, a member of the Adams Round Table and a winner of the Bouchercon and Malice Domestic awards, both for lifetime achievement.
David Means is the author of four short story collections, including "Assorted Fire Events," which won the Los Angeles Times Book Prize for fiction and earned a National Book Critics Circle nomination. His works have appeared in The New Yorker, Harper's, and The Paris Review. In a review of his latest book, "The Spot," the critic Alan Cheuse wrote that Mr. Means employs "some of the most sharp-edged and beautifully spare language of any writer of his generation."
Darrell Larson is an actor, director and writer who has appeared on the silver screen in "Mike's Murder," "Stepmom" and "Rachel Getting Married" as well as onstage in "The Confessions of Doc Holliday," his one-man show about the gambler and gunfighter. He is a former founding member of the Riverspace team and, with Elliott Forrest, the purveyor of the annual holiday event at the Nyack Center.
Annabella Sciorra earned an Emmy nomination for her role as Gloria Trillo, Tony Soprano's unbalanced girlfriend, in the HBO series "The Sopranos." Her feature films include "True Love," for which she was nominated for an Independent Spirit Award, "Jungle Fever" and "The Hand That Rocks the Cradle." She was recently seen on ABC's "Whole Truth" as a fashion designer on trial for murdering her younger lover.
---
Children of Abraham Living Together in America
Sunday, April 25, 2010
3:30 - 5:00 pm at the Esplanade at Palisades
Directions

Suggested Donation $10, $5 for students
Leaders from the Jewish, Christian, and Muslim communities discuss the possibilities and the tensions of living in a diverse society.

The Reverend Dr. Susan Andrews,
General Presbyter of the Hudson River Presbytery,
including Rockland County
Founder and Coordinator of the Muslim Peace Fellowship,
a partner with The Fellowship of Reconciliation
Beth Am Temple, Pearl River, NY
---
A Little Jazz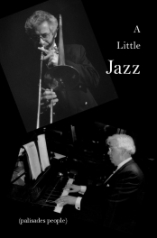 January 17, 2010
3:30 to 5:00pm at the
IBM Palisades Executive Conference Center,
Rte 9W

Dick Voigt, Tom Artin, David Shire
---
Bracco & Burstyn in Conversation
November 15, 2009

IBM Palisades Executive Conference Center

Lorraine Bracco & Ellen Burstyn
---
Mapping Our River in the Footsteps of Henry Hudson
October 25, 2009

Bill Ryan
---
(palisades people) Season Three
September 28, 2009
Election 2008: A Political Forum
Hendrik Herzberg & Thom Kleiner
November 16, 2008
What Do We Really Know About the
Risks Earthquakes Present to Our Community?
Dr. Lynn Sykes
March 8, 2009
Body & Soul: Healthy Living 2009
Carol Baxter, Dr. Ray Bernick,
Paula Heitzner, & Celia Lang
April 26, 2009
Storied Snedens Landing: How it Came to Be
and What it Was Like in its Heyday
Alice Gerard
May 31, 2009
Toni Morrison in Conversation with Adam Gopnik
Toni Morrison & Adam Gopnik
(palisades people) Season Two
October 7, 2007
It Needs Some Music:
Composing for Stage & Screen
David Shire
November 18, 2007
Critical Condition: Diagnosis Without Health Insurance
Roger Wisberg
January 20, 2008
"Desperately Seeking Susan" to
"Bury my Heart at Wounded Knee"
Aidan Quinn & Didi Conn
March 30, 2008
Adventures: Armchair or Otherwise
Cristina Biaggi & Milbry Polk
May 25, 2008
The New Normal
Ellen Galinsky
(palisades people) Season One
September 24, 2006
A Life in Motion
Mikhail Baryshnikov & Didi Conn
November 19, 2008
The Mystery of Love
Joan Konner & Al Perlmutter
January 21, 2007
Doctors & Their Patients: Kudos and Complaints
Raymond Bernick, Melvin Rosenwasser,
Sharon Quayle, & Jeffrey Sandhaus
March 4, 2007
Question: What do the Hudson River & Lake Vostok
in the Antarctic Have in Common?
Dr. Robin E. Bell
May 20, 2007
Do You See What I See?
Grace Knowlton & Joan Hooker
---